I might not actually have much money at the moment but I can still dream, can't I?
As much as I love my current bag it really is starting to look slightly worse for wear to the point where somewhere in the lining there's a hole that all my pens keep disappearing into. I would really love to have a brighter colour for my next bag with my bright pink coat that I wear to Sixth Form at the moment, black seems to be one of the only colours that doesn't look hideous with it.
This may possibly be another case of me just wanting really expensive things that I don't need, but who doesn't love Karl Largerfeld? And on a T-shirt? Even better.
Next on the list is the three or four extra nail colours that I need to complete this tutorial from thebeautydepartment.com that I've had my eyes on for the last few days. What can I say I really like colour.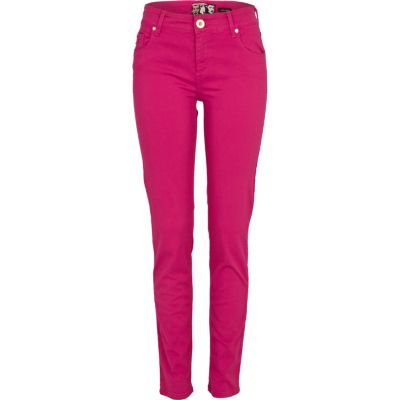 I've been wanting a pair of bright skinny jeans for months now and I think that that may be enough of a reason to go out and buy them.
I think that I might be developing a new found love for American Apparel. I've never really considered buying anything from them before today when I found this jumper and bag on there.
Words do not describe how much I love this necklace that I found on Etsy. At $78 it's a little bit expensive for my budget but I love this piece more than I probably should. Whoever ends up with it is one lucky person.
xx